Jacarem was formed in 1987 as a franchised distributor of electrical and electronic connectors.
Since then, the company has created a unique position in the industry, providing a highly technical design in facility for connectors, sealed hermetic feedthroughs and custom vacuum flanges; supported by an excellent in house cable assembly division.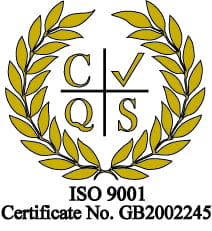 The foundation of the business is based on selecting suitable non-conflicting connector manufacturers such as Erni, Conec, Souriau, Sonitron, ebm papst, ODU, Gigatronix, Emulation Technology and Positronic Industries.
Small or large OEM's benefit by being able to access a vast array of connectors suitable for industrial, high vacuum, rail, transportation, process control, medical, telecommunication, aerospace, military and various other industries. Technical information is provided on our web and is supported by a professional internal sales team (pictured above) as well as technical site visits.
Once new designs have been approved, Jacarem are able to provide a fast turnaround for prototype cable assemblies, hermetic seals and custom vacuum flanges.
We are a privately owned company and we take pride in the service that we offer from the moment your call is promptly answered by any member of our trained team.
Jacarem is accredited to BS EN ISO 9001:2015 Quality Standard.
Does your company have a requirement for Connectors, Sealed Hermetic Feedthroughs, Custom Vacuum Flanges or Cable Assemblies? If so, please send your drawings / specifications to [email protected], or phone 01494 791336, or use our product enquiry form.
Can't find what you're looking for?
If you're unsure of what type of product you need, have a specific requirement, or simply can't find a particular connector, our friendly in-house experts will be able to assist you.